What is Auticonsult?
Auticonsult provides digital services company, which on the surface, are similar to other companies in the field: our consultants carry out for clients digital projects in development, data, quality insurance or cybersecurity in a given time. However, our strength is that our consultants are autistic! We have set up a coaching process prior to the project start, that aims to raise awareness among our clients about autism, and introduces them to their consultant. The consultant co-presents the discussion with his or her coach who helps mediate the exchanges – not to hold their hands! We are an impact-focused company that believes in a better and fairer world!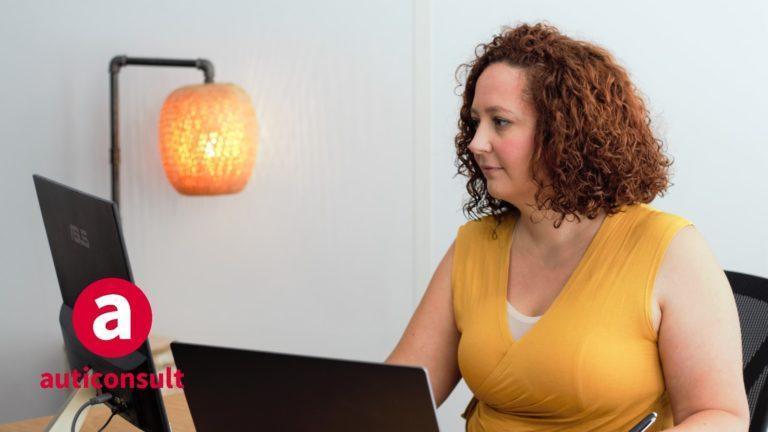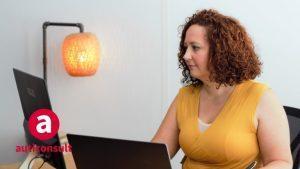 Where did the idea of combining autism IT, and data come from?
This idea arose after four years spent evaluating the cognitive skills of adults on the spectrum for research. The experiment revealed several things: very high discrimination on the job market and exceptional cognitive strengths, especially in certain fields. It's was off the back of these two observations that we created Auticonsult. The digital world was a natural choice: due to a shortage of talent, it's a field that is under pressure. In 2019, 80,000 jobs were not filled! In addition, typically autistic cognitive skills are incredibly valued in this field: people on the spectrum are very detail-oriented, precise, have a great ability to detect errors and are extremely logical thinkers. But above all, at a time when innovation is highly valued, the ability of autistic professionals to think outside the box is invaluable!
How do you recruit the consultants? Do you have a specific approach? How did you select your clients?
To date, all our employees have applied to us independently, thanks to autism-focused networks that spread the word about our company. During the recruitment phase, we don't carry out conventional interviews because they often have trouble selling themselves and communicating. Instead, we prefer to have them take skills tests, non-verbal tests, and technical evaluations. Then, the candidates carry out a test project with our coaches for three days to increase our understanding of them and be able to optimize their working conditions. Furthermore, the companies that approach us are aware that we are an autism-focused company: we make it a priority to be transparent in order to avoid any situation that could embarrass our consultants. Autism can sometimes be upsetting: the absence of filters in communication, management of emotions (one's own, but also those of others), can sometimes be surprising in a professional situation; in order to protect our employees and provide good service to our clients, it's therefore essential to be honest and transparent!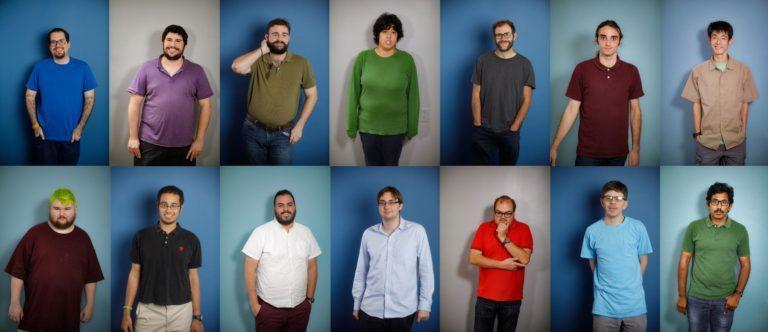 Can autism ever pose a barrier on either side of a client relationship? Has Auticonsult ever allowed an employee to overcome longstanding problems?
I do have an experience that comes to mind that illustrates the difficulties autism can pose. We met a very nice candidate who was incredibly talented. But during the final stage of recruitment, he turned out to be almost mute. Despite this, we thought he could be successful on the EDF account, a client we have had for a long time, because they are used to working with our consultants. Unfortunately, it didn't work out and we had to stop the mission. That said, this example took place at the very beginning of Auticonsult, and we do our best to make sure these kinds of situations don't reoccur. For example, we succeed in creating a professional environment with a client, for one of our consultant who communicates almost exclusively in writing. I of course also have many examples of employees who do really well! One consultant had previously undertaken a PhD but at the end, was unable to defend her thesis. As a consultant at Auticonsult, she worked for two years on research projects at CNES – she was brilliant! And she has now co-authored some scientific publications. This is just one example among many, but it's indicative of all that autistic professionals are capable of!
What are the values essential to your company? With Auticonsult, what message would you like to convey to the public?
I would like the public and companies to know that there are no limits to what a demographic can have as skills, let's get away from clichés and projecting insurmountable barriers! With Auticonsult, I would like to show the importance of diversity. Valuing, this is what makes up our values: curiosity, open-mindedness and respecting this wealth of diversity are essential. We want everyone on our team to think like this!
Today, different disabilities continue to be discriminatory in hiring. Have you considered extending your project to other forms of disabilities?
Thanks to our experience in France and abroad, we know that today, 80% of the methods we have implemented internally for autistic people could also benefit people diagnosed with 'DYS', i.e. cognitive differences that can have repercussions on learning, and 'ADHD', i.e. people with attention deficit disorder with or without hyperactivity. Today, we are developing a new program that aims to train our clients in cognitive diversity so that they themselves become more inclusive towards autistic profiles, but also DYS and ADHD. This also requires work on their end to adapt the processes in the company to evaluate, accommodate and manage our consultants as well as possible.
Today, more than 200 employees with forms of autism operate in your different sites/countries, what are your plans for the future?
In parallel with the development of our new training program for the inclusion of neurodiversity, we are planning to create a service center in France that would allow us to recruit candidates with high technical skills, but who are less adaptable to the ordinary business world in terms of social and communication skills. These hires would initially be employed within our internal service center, and would benefit from close coaching. They would develop their technical and social skills, gain self-confidence, and could then also join our clients' teams as consultants. Currently based in Paris, Lille and Toulouse, we plan to open new offices in Lyon and other major cities in France to reach a maximum number of companies and job seekers with autism!