You are the founders of Twomorrow, a magazine that brings a new way of thinking on ecology and the major issues of our time. What was the trigger for this initiative?
We both spent a little more than three years in start-ups, in management and marketing positions. These early experiences were demanding but very rewarding. We put a lot of pressure on ourselves to do our best. But then, the COVID crisis came along and turned everything upside down; we were far from our teams, we felt less useful than in our previous jobs. Above all, we had plenty of time to learn about our environment and the climate crisis, to become aware of what is happening, look into alternatives, and at our own daily lives. What we saw and understood was quite depressing: we felt like there were no solutions, that everything was hopeless, punitive and negative.
So we said to ourselves that we had to act at our own level. We left our jobs a few months later and embarked on the Twomorrow project, a positive magazine that focuses on solutions rather than problems, across Europe. We hope to raise awareness, educate, raise consciousness and restore confidence in the future in order to initiate collective and individual changes.
Your magazine is being published at a difficult time for the media world, why did you choose this industry? And how do you stand out from the crowd?
There is a faraway feeling that the media is doing very well. The news, current events, frequent changes, the COVID crisis, and international geopolitics gave them plenty to think about, so they don't seem to have fared worse than other fields such as catering, health or culture… At the same time, we don't really feel like we are joining this ecosystem, since we're launching a one-off magazine: it is not recurring. It will be the result of a year's work, by two people, and we don't know what the next step will be but for the moment, no second issue is planned!
Concerning the style, we hesitated for a long time between a documentary and a print product. Pictures and videos are easier to use, more viral and more accessible, but you need to know about them. And interviews on camera are more intimidating for entrepreneurs than a dictaphone and a notepad. Therefore, we wanted to create a more intimate setting to meet with companies, to keep within our areas of expertise, and, above all, to have a beautiful keepsake!
When we know that watching a 2-hour documentary emits as much CO2 as printing a book, we thought it would be better to have a product that could be read several times, lent, put to one side, rediscovered. We are lucky enough to have an illustration by Malika Favre on the cover: for me it is worth all the Netflix documentary posters!
Do you think that your project provides a new definition of journalism?
Honestly, not at all. We are not journalists and we don't fancy ourselves as such. Our experiences and studies mean that we have an interesting background in aesthetics, the choice of words, and asking good questions, but that does not make us experts. On the contrary, we want to put ourselves in the shoes of our readers: aware of climate issues but often ignorant to them. And so we ask questions that help to popularize the subject.
You aim to present around twenty companies that are already working to offer sustainable solutions and have provided some selection criteria for these companies, but do you already know which companies you want to include?
We know almost all the companies we are going to meet! We have selected about 20 out of 500 we considered. Some of them have been extremely receptive and welcoming, while others have replied "I have 30 minutes on Zoom to give you". Given that we travel across Europe to meet them, we obviously declined the latter.
We are not The New York Times, so we have to deal with that. But it was a real masterpiece to find these innovations: by looking at investment fund websites, international awards, rankings and press coverage, our networks, etc. In the end, the ones we have found in high-polluting sectors are really interesting, and we hope that our readers will like them as much as we do.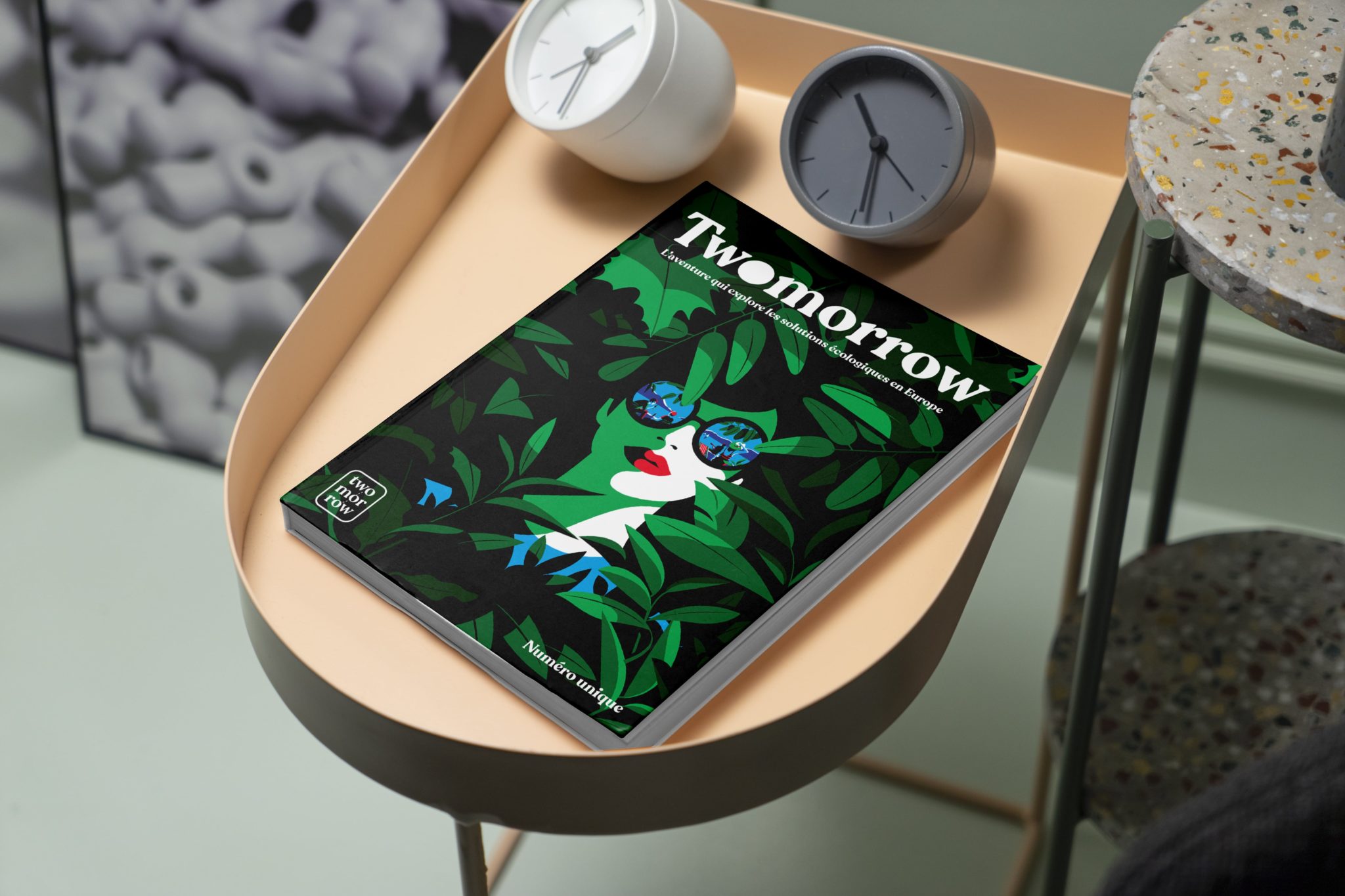 You have recently been nominated by 'the Inrock' among the 10 activists of the new Climate Generation, what does this nomination represent for you? Do you feel you have a duty to raise awareness?
It brings immense joy, astonishment and quite a notable imposter syndrom! We have been nominated alongside people we have been around for a few years, who are very active and who 'campaign' much more than us. Nevertheless, we are very proud to see that our project, however new it is, can be put forward. It would be slightly conceited to carry the burden of a "duty" to raise awareness, but we have a huge desire to understand, act and involve whoever wants to join us.
Today, your activity is based in Europ;, have you thought of replicating this adventure on another continent?
Another continent means a plane, and we don't fly anymore. Our van, Eugene, could get us as far as Asia, but this is not planned for now. We are also concentrating on Europe to show that inspiration comes from our neighbors, and that there is no need to go to the other end of the planet to find the latest planet-saving innovation. There are synergies to be found on the other side of the border, so let's just keep our ears and eyes