In a few words, what is Grain de Sail?
Grain de Sail is the result of my brother's and my mission to decarbonize sea transport. Having both experienced the industry, we wanted to find a solution that responded to every aspect of sustainable development: economy, society and the environment. So, we decided to build a transatlantic ship that was aligned with these three pillars. We wanted to internalize all our processes and start thinking about the commodities that could be transported. We decided on wine first, which was shortly followed by coffee and cocoa.
How does your ship work? How was it built?
We called on the help of a naval architect for the ship construction. We needed an innovative design that was adapted to carrying a heavy load while being able to travel the distance of the Atlantic. At first, we opted for a modest size of 24m, and a capacity of 50 tons; it was a very tough start, and we had to make some drastic decisions to get the project off the ground. It took us two years from start to finish. Today, our needs have changed, and the next ships will be bigger (50m), with a larger capacity (350 tons).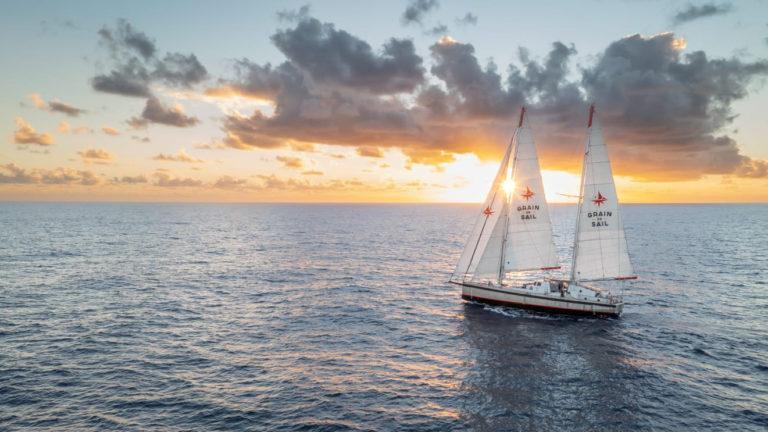 Can you measure your environmental and social impact?
We haven't had the opportunity to do a full external audit yet. That said, we are able to prove that our most recent crossing used less than 100 liters of fuel. Every crossing, our teams try to break the consumption record.
In your opinion, what values are essential to be part of the team? At Ynsect, we have 5 values (explorer, authenticity, adaptability, balance and solidarity): which one resonates the most for you and why?
Our values are oriented towards the sustainable development, quality and taste of our products. Our goal is to offer the best products at affordable prices, making them accessible to everyone. We also have important people-focused values: we work with disabled people on a daily basis, and allow employees to invest in the company to reap the rewards of its success. Out of your company's values, I would say balance speaks to me the most: sustainable development means balancing the social, environmental and economic pillars of a company. We tend to avoid extreme decisions that usually end up ignoring one or more of these important areas.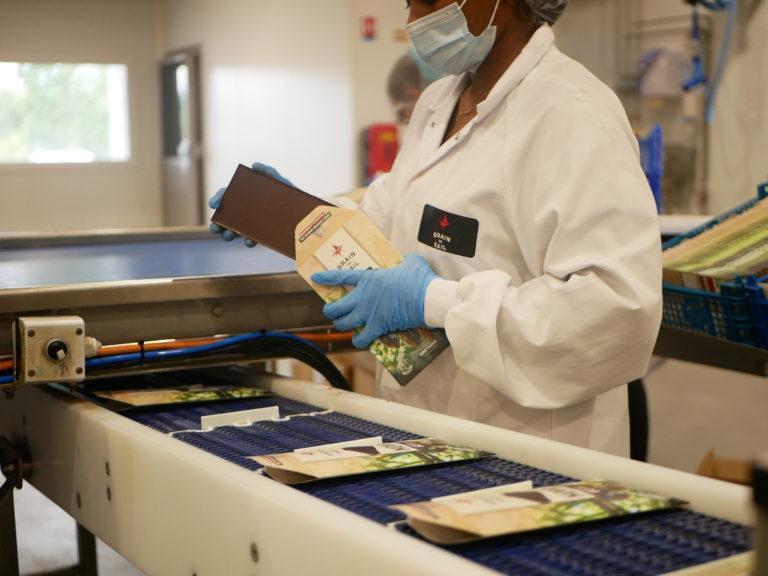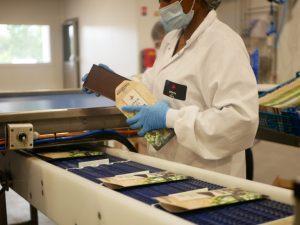 Among your social engagements is the decision to work with disabled people; could you tell us more about it?
Our father worked with disabled people. His work inspired us to create a partnership with a local packaging association. Implemented six years ago, we made the decision as it was another concrete, positive impact we could have; plus, it was a good example and demonstration of our values. Overall, our goal is to show that committing to a positive impact on the environment and society don't have to be a chore! Today, new companies can't be successful without taking into account these factors. You have to go with the times.
Looking to the future, where's next – Asia, perhaps? What are your next challenges?
We will soon begin the construction of our next ship, more projects will soon follow, including the possibility of branching out to other oceans. But it will take a few more years before doing any of this!