Impact guides the daily life of all Ÿnsecters: how can we feed the planet while conserving resources and biodiversity? As our initiatives broaden, we have decided to give a voice to those who are helping to change the world, offer alternatives and increase sustainably. Today, we meet Rym Trabelsi and Marguerite Dorangeon, founders of Clear Fashion, an app that allows consumers to have access to more transparency from clothing brands based on four main criteria: health, environment and animal and human wellbeing. We were able to discuss their activity, ambitions and challenges they face, as well as the future of ready-to-wear fashion in the context of climate change and increased public awareness.
In a few words, can you explain the concept of Clear Fashion?
Clear Fashion is an app that allows consumers to understand what is behind the clothes and brands they buy. This is done through providing scores on four main criteria, which are the result of research by our committee of experts, who work with brands that wish to be evaluated on our app. Clear Fashion is free for everyone, including brands, and allows everyone to be more aware of the impact of their clothing purchases.
What made you launch the app? How did you go from AgroParisTech into fashion?
It may seem surprising, but the path was quite simple. As students, we were working on what's behind the food we eat, and we started wondering about clothes. There was too much secrecy and lack of clarity around their origins, and we wanted to increase transparency. We did not come up with the idea of the app straight away, we actually first thought about a Chrome extension. It was while conducting surveys around us that we recognized the real need for an app! We launched it in September 2019 and since then we have constantly been working on improvements.
The application evaluates brands and clothes according to 4 criteria: environment, health and animals and humans' well-being. How do you land on a rating? What is the feedback from brands? Do you already see a change in the industry, like how Yuka has done for the food sector?
We evaluate brands through the lens of these 4 main categories but in reality, we have almost 200 different elements to look at! They are condensed into a long application and guideline, which are drafted by our experts committee, which is then submitted to the brands. They have to provide a lot of evidence for their claims. This evidence is then reviewed to verify that it is all accurate. The only thing is that they must operate in France. Thanks to these applications, we have a special relationship with participating brands, and many of them tell us that, although the process is very long, it pushes them internally to ask questions and even become aware of points to improve! In fact, many brands thank us because they had taken action on points that they had not necessarily thought of before. We have seen many changes since the launch of the app. Now, brands are very willing and even often the ones to reach out first which is really positive!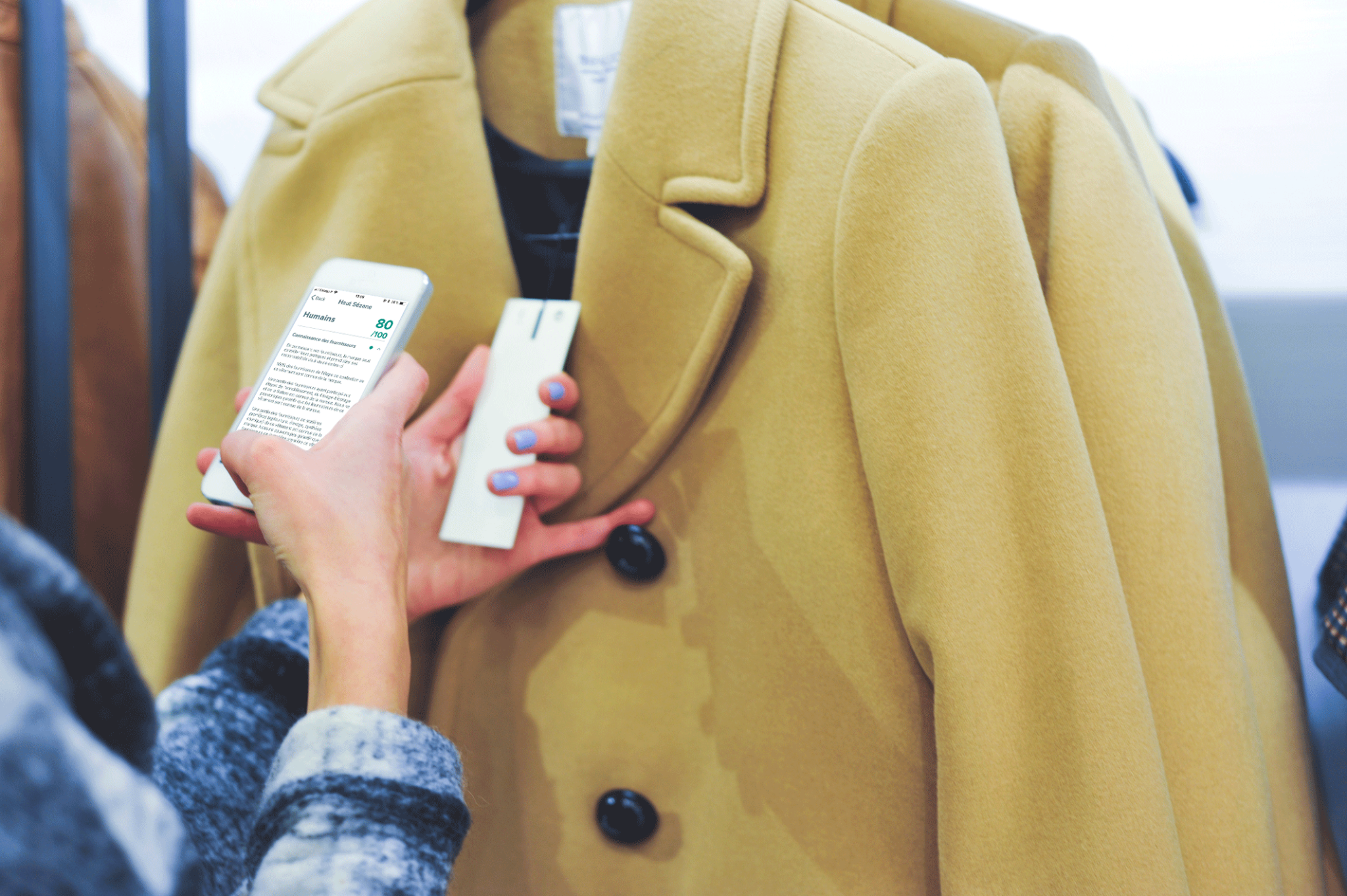 The human wellbeing part of the assessment has recently become even more important to consumers. Could you tell us more about this?
Yes, the human wellbeing assessment has taken on a whole new importance in the last year. It all started with the public revelations of the exploitation of the Uyghur people by some brands. This scandal has really sent out shockwaves across the globe. We didn't hesitate to take a stand. It was mainly consumers asking us for more information about the brands concerned. Our work consisted of contacting certain brands to get answers and information. We could not pass up our position to help. Thanks to our teams, we were able to set up notifications to update our users on the scandal and the information we were getting in real time. In this kind of situation, you must act!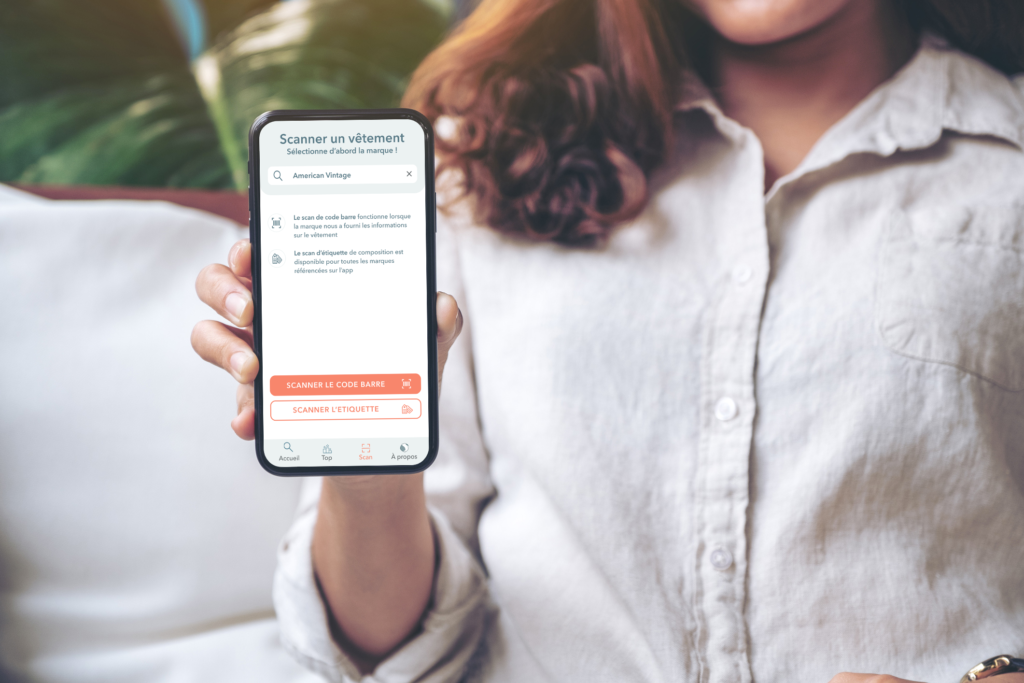 Can you tell us how the algorithm works?
On the app, you can see all the scores, even those that are not good. When brands provide evidence, it proves that they are in a positive process; but some refuse to provide us with certain documents and so, we try to find the information ourselves. Everything is done manually and then computer generated. Consumers don't have access to this evidence, because in terms of amount, it would be far too much. So, the role of the algorithm is to make it accessible and digest! However, we strongly encourage curious consumers to question the brands directly!
In a context of strong environmental awareness, how do you see the future of ready-to-wear fashion?
We really want to look at it in a positive way. Everyone has a responsibility to protect our future. Clear Fashion has its responsibility as a key player, everyone must work together to improve the sector. We have been observing for a few years now the change in action among brands and consumers, and the message is clear: we must act! All over the world, we are seeing a real change in terms of people's lifestyles and awareness.
Are you able to measure the impact you're having?
Today, we have about 400 brands referenced on our app and we can measure our impact through them: we know that a third of them have committed to Clear Fashion's approach in order to be more transparent with their consumers; 71% of large companies find that Clear Fashion has raised their internal awareness of ecological issues; and 69% of the brands evaluated by Clear Fashion over the last six months have thought again their production process. We have other figures that speak to our impact within each of these companies. On the consumer side, we know that 83% say that the app has changed their perception of certain brands, and more than half have decided not to buy clothes from one or more brands after using the app. Consumers are changing and brands must adapt accordingly!
You talk about the app expanding internationally, which countries would you like to present in?
We are still a small company, but we have already achieved a lot! In the short to medium term, we want to improve our app, its repository, and the user experience in general. In the long term, we would like to launch internationally. We first thought of the European market, but it's a long-term project because of the size of the databases we will have to build national and local regulations, local brands… We regularly receive requests from consumers to come to Switzerland, Belgium and even China and India! But it takes time!